Career vacancies at CSH Transport
Why work for CSH Transport?
Are you interested in working for CSH Transport and developing your transport career? CSH Transport is a private, family-run business with people at the very heart of everything we do.  If you are a team player with a positive attitude, who is flexible and committed to delivering quality service, we would love to hear from you.  We are looking for individuals keen to start or continue their career within the transport and logistics industry to get in touch.
Careers at CSH Transport
Drivers – Sept. 2019. Experienced Class 1 ADR Tanker driver required – immediate start.  Please contact careers@cshtransport.com or call Dave Ashworth on 01254 660007 for details and to arrange an interview.
Fleet Maintenance – Fleet LGV Apprenticeship – Beginning Oct. 2019. Details to come soon – for further information please contact – careers@cshtransport.com
Warehouse operations – Summer 2020.
Administration – Early 2020 – please contact careers@cshtransport.com for further details.
CSH advertises current vacancies on our website, CSH's Facebook page plus via LinkedIn for managerial positions. CSH Transport is a family owned business entering its fortieth year in 2019. We are developing both our transport and storage offer over the coming twelve months so it is an exciting time to become involved with the company.
Please have a look at our website and send a CV with covering letter to chris.haworth@cshtransport.com
Dry Freight Class 1 & 2 Drivers (ADR preferred)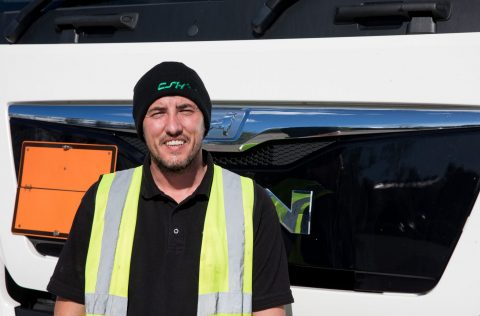 CSH Transport is often looking for Class 1 or 2 drivers who enjoy medium to long distance driving. We deliver a broad range of goods throughout the UK and Europe. Operating DAF, MAN and Volvo vehicles all are Euro 6 engined and feature the latest sleeper cabs for added comfort and safety. Existing ADR training is preferred but not essential as we also offer professional training, ADR certification, and ongoing driver analysis and development. If you are interested in working for CSH Transport now, or in the future, please send your CV to careers@cshtransport.com
Liquid Bulk Class 1 ADR Drivers –  Position available, Goole, Hull.
CSH is looking for an experienced Class 1 Tanker Driver
You must hold a current ADR in tanks qualification and a current Driver CPC qualification
Experience with compressor discharge of chemicals.
Please send your CV to careers@cshtransport.com or call David Ashworth on 01254 660007.
CSH Transport prides itself on "Safety in Motion".  The security of you the driver, your work colleagues, the public and the loads we carry is paramount and greatly valued. Experienced tanker drivers with Class 1 and ADR training are regularly sought and well re-numerated. Liquid Bulk tanker drivers are often on multi-job long-haul work Monday to Friday so please be aware that this requires cab-based living most week days. All of our vehicles are Euro 6 engined and feature large sleeper cabs from either MAN or Volvo Globetrotter for excellent efficiency, comfort and safety. Please send your CV to careers@cshtransport.com or call +44(0) 01254 660007.
Warehouse staff – No positions currently available.
CSH is currently in the process of increasing our warehousing and picking services. Further new warehousing capacity and a digitised inventory with "Client Portal" will all be active by Q3 2019. Our facilities currently operate eighteen hours a day with a variety of working shifts available. Warehouse Management and fork-lift operators will be required. If you would like to find out more, please send your CV and interest to careers@cshtransport.com
Apprenticeships – Fleet Maintenance – No position currently available.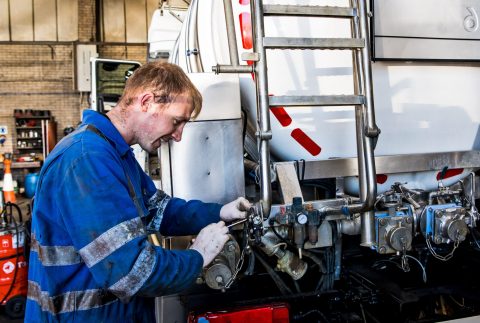 In conjunction with Training 2000, CSH has run an apprenticeship scheme for the past twenty years. Working at our Shadworth Fleet Maintenance facilities, apprenticeships run for three years and finish with either a City & Guilds or NVQ qualification in LGV maintenance. 
CSH's fleet manager and engineers have in excess of seventy years experience in LGV management and maintenance.  
All our full-time engineers have worked with CSH in excess of ten years and are able to impart knowledge, experience and a passion for our ever evolving fleet of vehicles. Please send your CV to info@cshtransport.com F.A.O. Fleet Apprenticeship.
Get in touch with us
CSH is committed to providing you with the highest quality of service. To find out more about how CSH can provide your business with a bespoke logistics or storage solution, contact us using the details below:
Address:
CSH Transport & Forwarding Ltd
Sett End Road North
Shadsworth Business Park
Blackburn
BB1 2NW
Telephone: +44(0) 1254 660007
Email: info@cshtransport.com